5 Nutritious Breakfasts to Keep You Energized
Jun 29, 2023 by fitnessbp
Top 10 Smart Watches
Are you tired of eating the same thing every morning? Breakfast is so important to your health that you have to eat it. Read on to find inspiration for healthy, delicious and easy breakfast recipes.

1 Hearty and Healthy Breakfast: Loin Pork Whole Wheat Toast
Material:
2 slices whole wheat toast
Tenderloin Pork Chops 1 slice
1 egg
Appropriate amount of lettuce and beef tomato
Black pepper a little
A little soy sauce
Recipe:
The tenderloin pork chops can be marinated with a little soy sauce and black pepper the night before, then chilled in the refrigerator overnight.
Take a frying pan and dry-fry the rib pork chops, then fry the poached eggs, and set aside when finished.
Wash the lettuce and beef tomato, and cut the beef tomato into slices for later use.
Bake the whole wheat toast in the oven for about 5 minutes.
Layer the ingredients on the toast, and finally cover with a layer of toast, cut in half and serve
2 Full Belly Healthy Breakfast Recommendation: Apple Chicken Fillet and Mixed Grain Steamed Buns
Material:
1 whole grain steamed bun
1 piece chicken breast
Apple 20g
A little lettuce
A little sugar-free yogurt
Recipe:
The chicken breast can be cut into strips the night before, marinated in sugar-free yogurt and refrigerated overnight to soften the meat.
Wash the lettuce and slice the apples for later use.
Chicken strips are cooked and set aside.
Whole-grain multi-grain steamed buns are steamed and then cut horizontally, then sandwich all the ingredients and it's done.
3 One Pot Healthy Breakfast for Lazy People: Italian Baked Eggs
Material:
3 eggs
Appropriate amount of spinach
Appropriate amount of small tomatoes
Shredded Parmesan Cheese 45g
Salt pinch
Black pepper a little
Recipe:
Whisk the eggs, salt, black pepper, and grated Parmesan cheese to form an egg mixture; cut the cherry tomatoes in half and set aside.
Take a cast iron skillet and sauté the spinach first.
Put in the egg mixture and fry for about 2 minutes. After the edges gradually solidify, place the cherry tomatoes on top for decoration.
Put the whole cast iron pan into a preheated 200°C oven and bake for about 8 to 10 minutes.
After baking, it can be eaten directly with a spoon, or it can be sliced after cooling.
4 Simple Healthy Breakfast: Avocado Egg Bagel Burger
Material:
1 whole wheat bagel
1 egg
Avocado half
Lemon juice a little
Recipe:
Cut the whole wheat bagels in half and heat them in the oven for about 5-7 minutes.
Meanwhile, fry the eggs into a poached egg and set aside.
Mash the avocado and add a little lemon juice for extra flavor.
After the bagels are baked, add avocado and poached eggs in order to complete.
5 Easy and Healthy Breakfast: Vegetable Tuna Frittata
Material:
All-purpose flour 3 tbsp
Tapioca flour 1 tbsp
1 egg
Canned tuna 1/3 can
Appropriate amount of onion
Salt pinch
Recipe:
First add all-purpose flour and tapioca flour to 4 tablespoons of cold water to make a slurry.
Cut the onion into shreds and fry until cooked, add a little salt to taste and set aside.
Add a little oil to the same pot, turn on a low heat, and pour the slurry.
After the edges of the batter cake have solidified and hardened slightly, turn it over with a spatula.
After the pie crust on the other side is cooked, scoop the pie crust to the side for later use.
Beat an egg into the pan, and cover the fried pie crust.
After the egg liquid has solidified slightly, turn it over, and put the fried shredded onion and canned tuna on the pie crust in order.
Roll up the omelette and serve.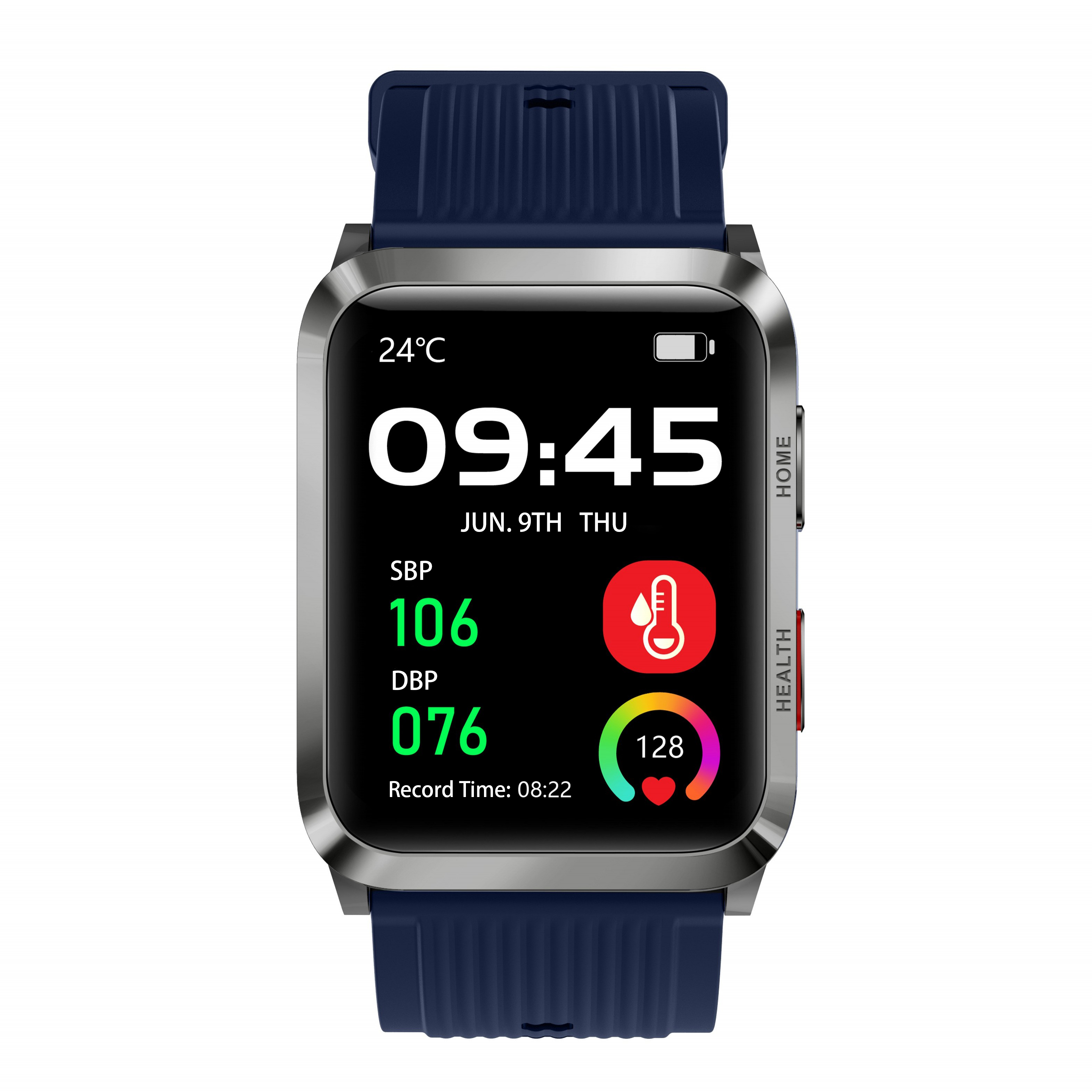 Smartwatches are equipped with fitness tracking features. Comprehensively record your daily activities, heart rate, calories burned and other data. If you are not sure whether your diet plan is reasonable, through these data, you can understand your exercise and energy consumption, and then adjust your diet plan to ensure that breakfast provides enough nutrition and energy.