Stay ahead of your health with our Blood Oxygen Watch. It goes beyond ordinary wearables by offering non-invasive blood glucose measurement, AI medical diagnosis, and temperature monitoring.
Features:
Non-invasive blood glucose measurement

SOS emergency call function,

Respiratory rate and heart rate monitoring

Exercise function: step count/calorie/distance multiple exercise modes

 

ECG electrocardiogram function

pressure measurement,

Blood pressure




Long endurance standby

 3 physical buttons

body temperature monitoring,

Monitoring, sleep monitoring

The Reckoner

 multiple languages

Blood oxygen monitoring,

Sedentary reminder and other health functions

Silent alarm clock

AI medical diagnosis

Respiratory rate and heart rate monitoring

Remote family and friend care function

1.39 high-definition 360 * 360 full touch screen, music control.
Specifications:
Master Chip
7013A
Screen Size
1.39-inch high-resolution 360*360 screen
Temperature
sensor
Contact temperature sensor
Screen Type
IPS HD TFT
Blood oxygen
Infrared light+red light true blood oxygen
BLuetooth
5.0BLE (low power consumption)
gravity sensor 
KXTJ3-1057
Battery Type
High density li-polymer
ECG chip
VP555ER
Battery Capcaity
260mAh
PPG chip
Dual PD-VP555ER
Charging Type
Magnetic suction charging
Virbation
Mute/vibrate
Charging Time
About 3-4H
Waterpfoof Level
IP67
Endurance  Time
Use for 3-5 days and stand by for 20+ days
Language
Watch 13 Mandarin:
Chinese, English, Japanese, Russian, German, Spanish, Italian, French, Portuguese, Korean, Polish, Czech, Traditional.

APP language:
Russian, Hungarian, Türkiye, German, Italian, Czech, Slovak, Japanese, French, Polish, Persian, Simplified Chinese, Traditional Chinese, English, Portuguese, Spanish, Vietnamese, Arabic, Korean.
Packing
Watch, charging cable, instruction manual, packing box
Material
Shell: metal alloy + stainless steel
Bottom shell: PC+ABS+medical 316 steel sheet
Strap: Eco-friendly silicone/leather strap
Bracelet size
265*46*11.6MM
Color
5 colors, black body matching (TPU black, blue, red 3 colors, and leather black, leather brown)
Box Szie
Carton size: 495*355*180MM (length, width and height) /50 boxes
Gift box size: 171*96*33MM
Bluetooth talk ECG smart health watch
ECG|Blood glucose monitoring] Pressure monitoring|HRV cardiacfunctionMette function |Women's health|Blood oxygen Temperature monitoring
1.39Inch HD color screen
With high definition screen, restore nature pure color, clear and vivid.
All-day monitoringAccurate grasp of health data
It provides heart rate, blood oxygen, pressure measurements, qualityof sleep at night Health functions such as sporadic naps were analyzed.
ECG collectionCare for heart health
Based on hardware standards for smart pulse wave technology and medicine,The ECG measurement principle is usedto collect cardiac bioelectrical signals.3Os allows you to view ECG data
Accurate real-time HRV tracking monitoring
HRV is heart rate variability, which refers to the difference between eachheartbeat cycleThe changes in the situation are determined by neural activity on cardiovascular system regulationAn important indicator of ability,highly associated with multiple cardiovascular diseases and sudden death
Bluetooth callGive your life more freedom
Watch calls, remind the call, anytime and anywherefree hands to answerMore efficient, easily cope with home, work, sports and other states
Convenient without mobilephone straightLet's checkthe blood pressure
Interwrist blood pressure data, one click monitoring,lifting the wristBlood pressure data can be viewed toaccurately monitor blood pressure changesTrend monitoring and warning of abnormal blood pressure timely control of the bodyChange, balance work and rest.
24-hour heart rate monitoringKnow your heart better than you do
Biosensors, coupled with an upgraded heart rate algorithm, cancapture more signals to allow the dayConstant heart rate is moreaccurate; It further reduces the signal caused by arm movementInterference, exercise heart rate more accurate, reach the heart rateband level, unbridled to exercise.
Round-the-clock oximetryCare about you all day long
Menstrual cycle managementCaring for women is very sweet
Menstrual period and ovulation one key record managementProvide intimate reminders. Special times pass throughHeart care makes you elegant life, easy and carefree.
Noninvasive measurement of bloodglucose throughout the dayAutomatically generates a blood glucose trend report
Combining optical signal processing with artificialintelligence,It can provide continuous non-invasive blood glucose monitoring for 24 hours
Multiple menu
Rich preset menu to meet daily needsCan be easily replaced, how to choose is up to you
Healthy breathing training
A rise and fall in the chest is a breath, an inhale and a breath,The numberof breaths per minute is called the respiratory rate, and the body takes inoxygen by breathing, The calm breathing rate for exhaling carbon dioxide tomaintain normal lung function is about 12-22 breaths per minute
Dial to follow the tide up
A variety of fashion and cool custom dial,with the mood, with wear pick youLike the dial,show self personality
Strong endurance forYou are always on call
Not only is it well-informed,but the battery lasts forever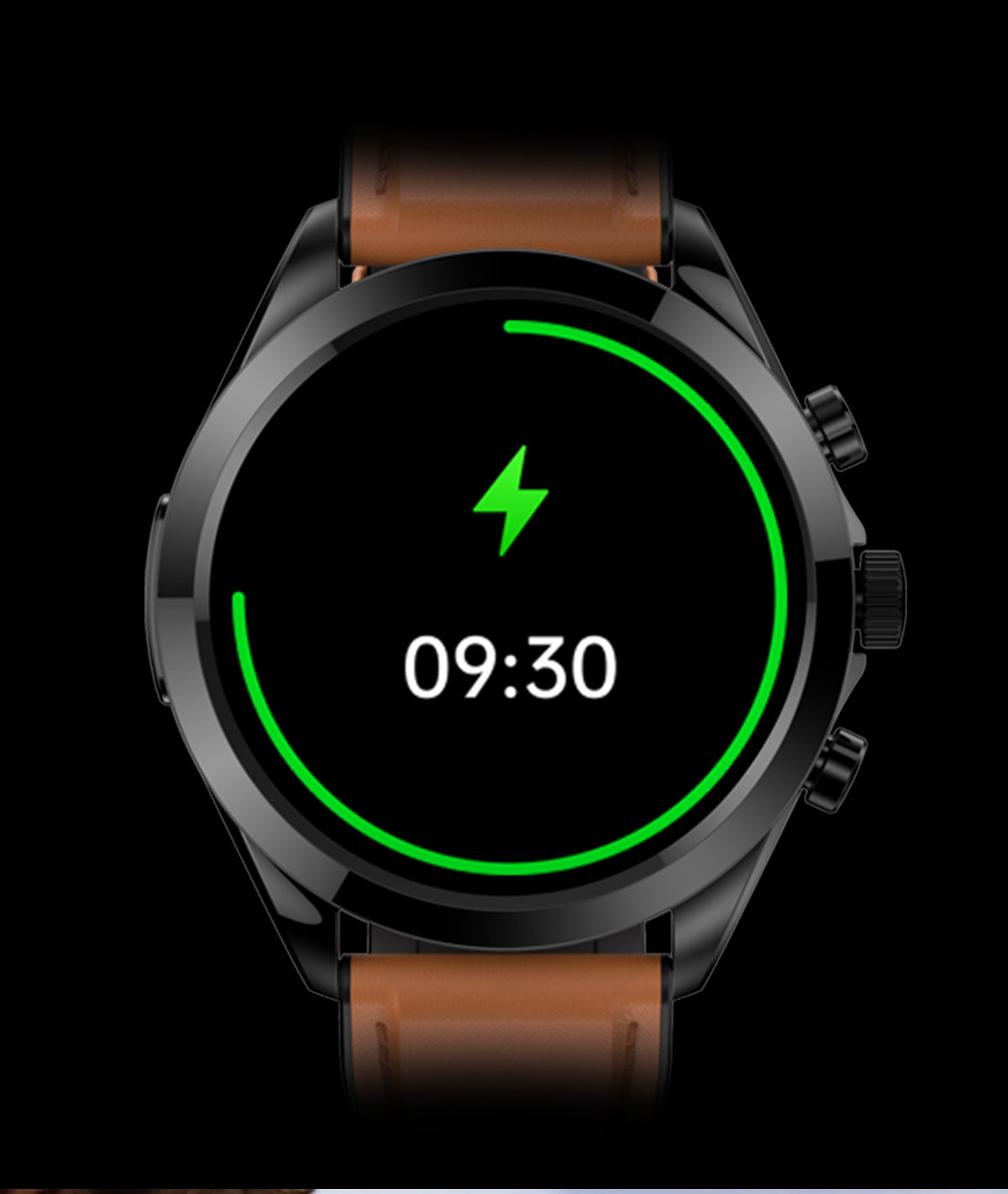 Strong endurance forYou are always on call
Not only is it well-informed,but the battery lasts forever
IP67 waterproof
Durable, deep waterproof, sealed case structure toensure waterproofLevel up to IP68, helps you easilycope with hand washing, rain, splashing,And otherlife and sports scenes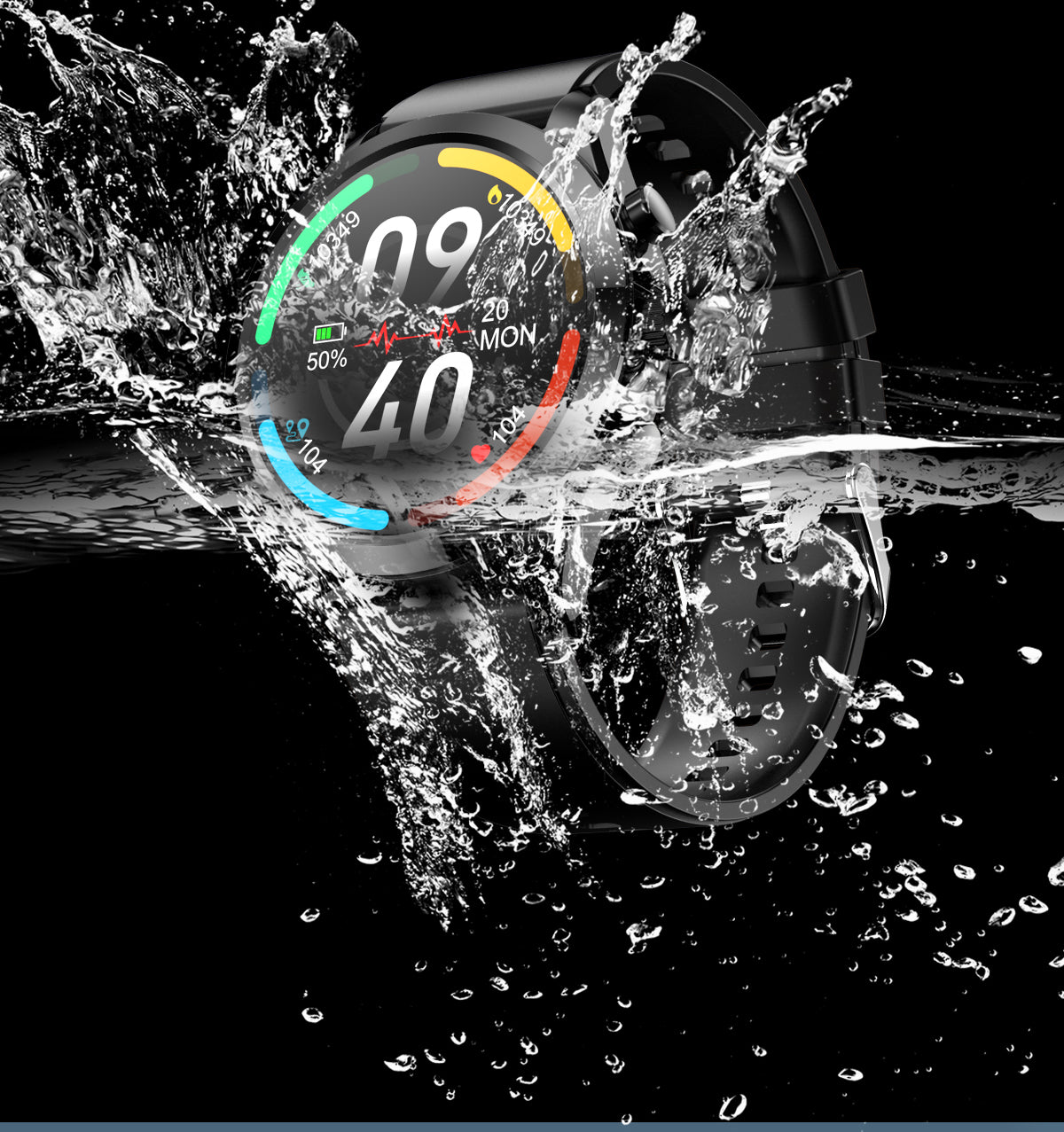 Enjoy and listen as you goAdvanced tidal current movement
Sports can be directly through the watch tocontrol the music play and pauseThe previoussong and the next song can be directly operated